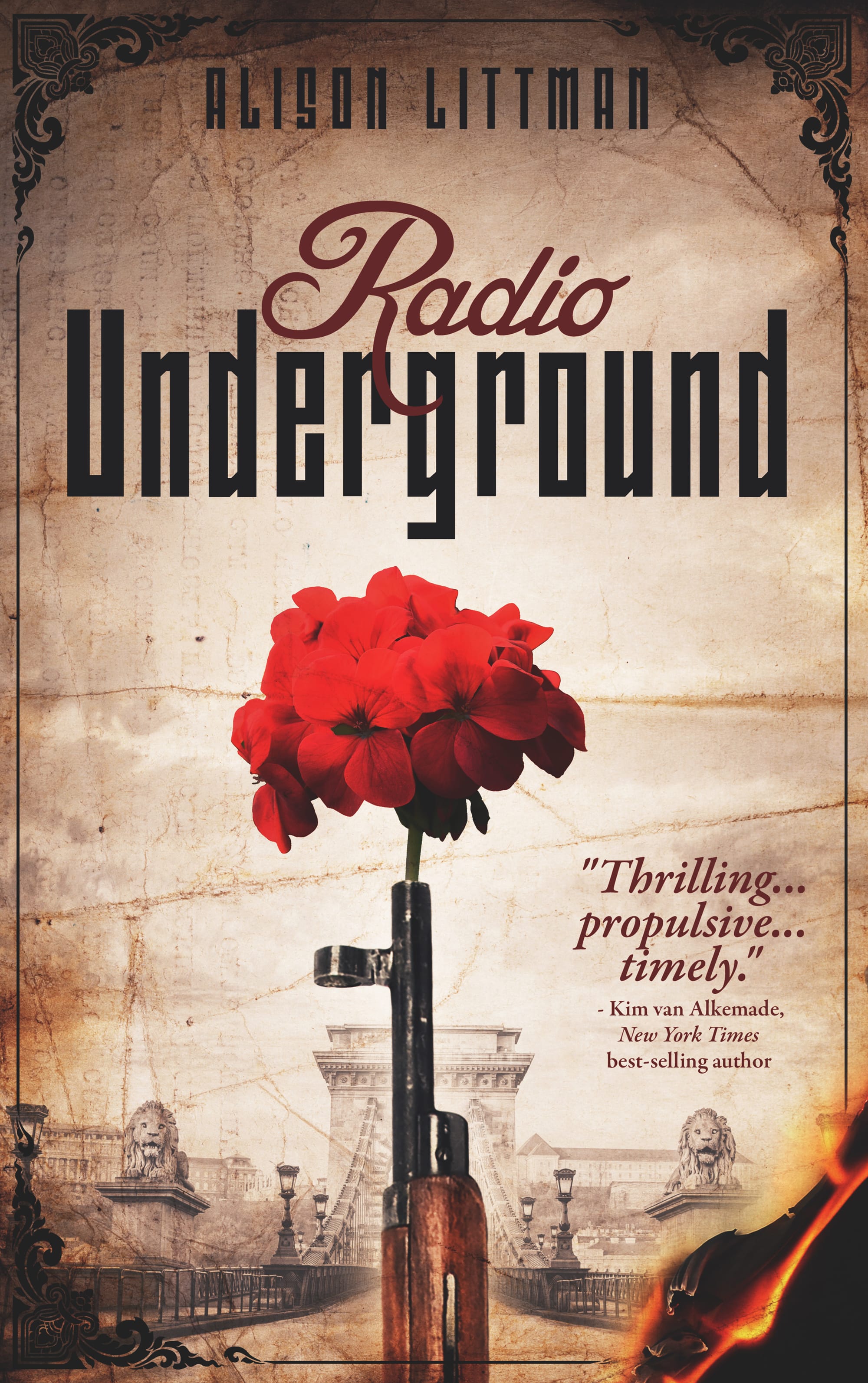 With swift, bold and powerful writing, debut author Alison Littman tells the story of a family ripped apart by revolution, illuminating a time in history when news, rock 'n' roll and underground journalism forever changed the lives of those living behind the Iron Curtain.

In Radio Underground, Eszter Turján is a mother—and a fanatical underground journalist—living in Budapest at the height of the Cold War. After years of suffering under the communist regime, she'd sacrifice anything, and anyone, to see the government fall. When she manipulates news broadcasts on Radio Free Europe, she ignites the vicious revolution, commits a calamitous murder, and is dragged away screaming to a secret underground prison.

Her daughter Dora, then a teenager, cowers in her bedroom as the secret police arrest her mother. Haunted and hurt, Dora vows to work against everything Eszter believes in. But, it's not that simple. After nine years, Dora is unwittingly drawn back into Eszter's circle when she falls in love with a Radio Free Europe fan. She finds Eszter, driven mad by years of torture, is headed toward a death sentence. To save her mother, Dora will have to defy a vindictive and lethal regime, and confront family ties she's spent years denying. On the brink of losing Eszter again, Dora must decide if she should risk her life for the mother who discarded her—or leave it to fate.
REVIEWS

"Radio Underground tells a thrilling story of family and loyalty in the face of oppression. Its richly evoked historical setting took me back to the Cold War era, while its warm-blooded characters stole my heart. A propulsive read and a timely reminder that maintaining our humanity requires courage as much as love." - Kim van Alkemade, New York Times best-selling author of Orphan #8 and Bachelor Girl


"Alison Littman writes with unusual clarity...The author thrusts readers right into the inner worlds of the characters — tense, tumultuous, and reeling with varying emotions…Radio Underground reads like a movie; it is a story with powerful historical references, a strong plot, and characters that force readers to follow them. A revolutionary tale written with style." - Readers' Favorite

"Radio Underground, with its story of rebellious twenty-somethings by and for Millennials (and readers of other generations too), offers an international and historical perspective to those standing up for freedom and democracy today." - Lyn Miller-Lachmann, literary reviewer and committee chair at PEN America

"When I discovered Alison Littman's Radio Underground I was stunned by its ambition and scope. What an undertaking! But could Littman pull off setting such a tumultuous scene vividly and accurately, plus share an emotional family drama? The answer is a resounding yes! Littman's debut novel is a delectable blend of history and heartstrings, sure to please the palates of literature lovers everywhere." - Selene Castrovilla, award-winning author of Melt and Luna Rising

"Set during the Hungarian Revolution of 1956 and its heartbreaking aftermath, this vivid and compelling novel is a story of courage, family and the importance of "breaking the silence." - Susan Breen, author of The Fiction Class.
BUY NOW